2023 Nissan Kicks vs 2023 Kia Soul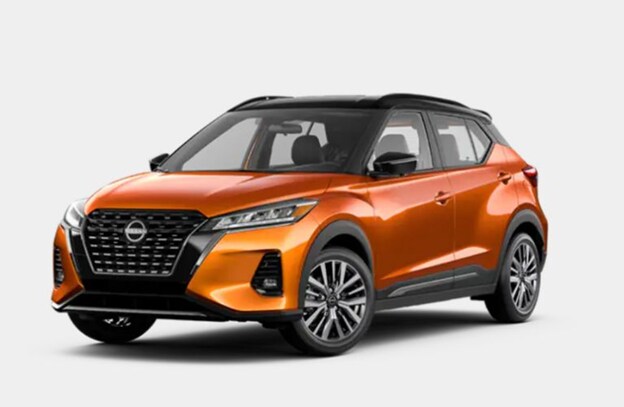 2023 Nissan Kicks vs 2023 Kia Soul
Everyone loves a good-sized SUV. Throw in incredible fuel efficiency, and you may as well call it a dream come true. Experiencing a ride like this can quickly become a reality thanks to the talented engineers at Nissan and Kia. What have these wonderful brands brought us this time? Maus Nissan of Brooksville will be taking a closer look at the 2023 Nissan Kicks and the 2023 Kia Soul as we search for a great subcompact SUV that you will love. Meanwhile, be sure to check out our new inventory online!
2023 Nissan Kicks vs 2023 Kia Soul
An ideal subcompact SUV can be seen as the perfect road companion for every trip. Knocking out errands around town, taking a spontaneous mini vacation to your favorite beach, and doing it all in a cozy and fun space are all things to celebrate. When imagining your day, no matter what it may bring, the new Nissan Kicks has everything you need for every occasion. The Soul may look quirky on the outside, but you'll soon see that the Kicks has more to give.
Performance
In today's world, fuel efficiency is the name of the game. Somehow, Nissan was able to pull off creating an SUV with an amazing MPG rating akin to that of a hybrid setup but without the use of electric motors. The pure gas engine (a 1.6L with 122 horsepower) brings in 31 in-city and 36 highway miles per gallon. This is mainly accomplished with the help of certain elements, like a body made up of lightweight materials, electric power steering, and automatic brake hold. These all work together for an aerodynamic experience while reducing drag and minimizing engine power.
The Soul can't quite catch up to the Kicks when it comes to fuel efficiency. Its 2.0L engine may be capable of 147 horsepower, but you'll be asking yourself if it's worth the lower MPG rating of 28 in-city and 33 highway miles per hour. Compact SUVs don't typically need more horsepower if they're built to be lightweight like the Kicks, so fuel efficiency should be more of a priority. You'll likely agree once you realize that you're stopping at the nearby gas station more than you would like to.
Safety Features
Nissan is proud to bring you 6 standard safety features known as Safety Shield 360. It includes useful essentials like Automatic Emergency Braking with Pedestrian Detection, Rear Automatic Braking, Blind Spot Warning, Rear Cross Traffic Alert, Lane, Departure Warning, and High Beam Assist. These are all features that were considered "high-end" just a few years ago, and now Nissan wants to make them accessible to everybody. For those who still want to keep up with the fancier technology of today, you have the choice of including additional driver assist features. Available Intelligent Cruise Control actively scouts the road ahead and helps you keep your distance, Intelligent Driver Alertness is able to detect if you're losing focus on the road and will alert you accordingly, and the Around-View Monitor gives you a 360-degree view for more awareness of your surroundings whenever you need it.
The new Kia Soul also comes with a standard collection of safety features which the brand refers to as Kia Drive Wise. It includes similar features to Nissan's Safety Shield 360, including automatic braking and various traffic alerts. However, the available safety features pretty much end there. You won't be able to opt for more advanced technology like the "intelligent" features in the Kicks, thus leaving you behind on the times.
Interior
This is where things get fun for the new Kicks. Zero Gravity seats are designed to reduce fatigue and keep you on the road longer with fewer aches and pains. The hands-free text messaging assistant lets you stay in touch while keeping your eyes on the road. Perhaps the most distinct feature in the Kicks is the available Bose Personal Plus Audio System that uses Bose UltraNearfield speakers built right into the headrest of the driver's seat to bring you a personalized music experience through three different modes: Forward frontal stage, increased envelopment, and full immersion. You'll have a hard time finding this exact feature from any other brand. The Kia Soul is a perfect example, as it offers a regular Harman Kardon audio setup with no intuitive features. In fact, that's about all that the Soul has to offer other than a wireless device charger and a dual-zone automatic temperature control system.
Bottom Line
For a fun and comfortable subcompact SUV that rakes in excellent mileage, the new 2023 Nissan Kicks is definitely the way to go. It's hard to beat 31/36 in general, and the Kicks offers a great opportunity to try out some newer advanced safety features. Plus, the headrest-integrated Bose system is just plain cool.
Take the 2023 Nissan Kicks for a Test Drive!
Want to see if we have any 2023 Nissan Kicks on the lot for you to try out? Swing by Maus Nissan of Brooksville anytime and we'll gladly show you around! You can call us at (352) 423-6287 or browse our new inventory online to get an idea of what to expect before you come to visit.